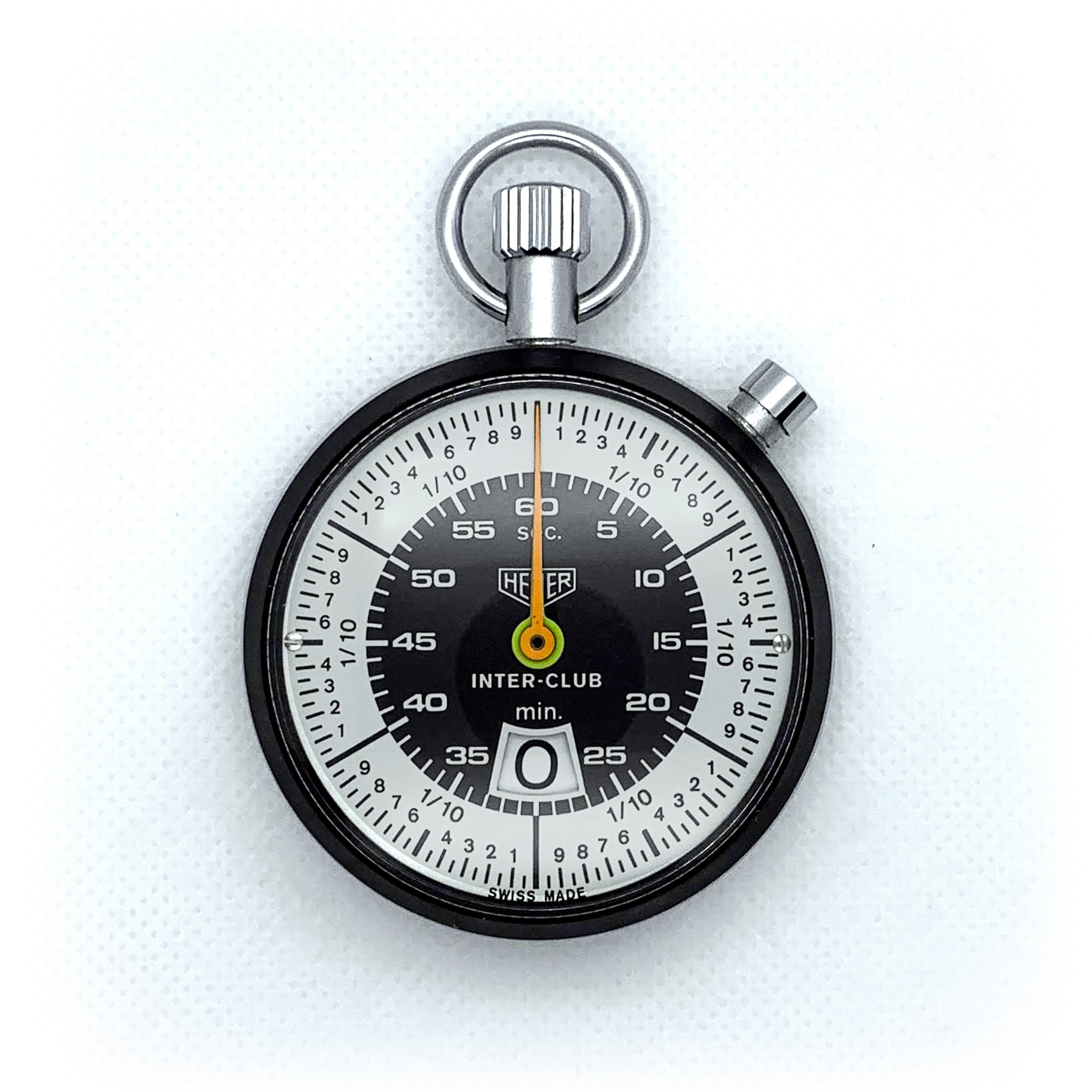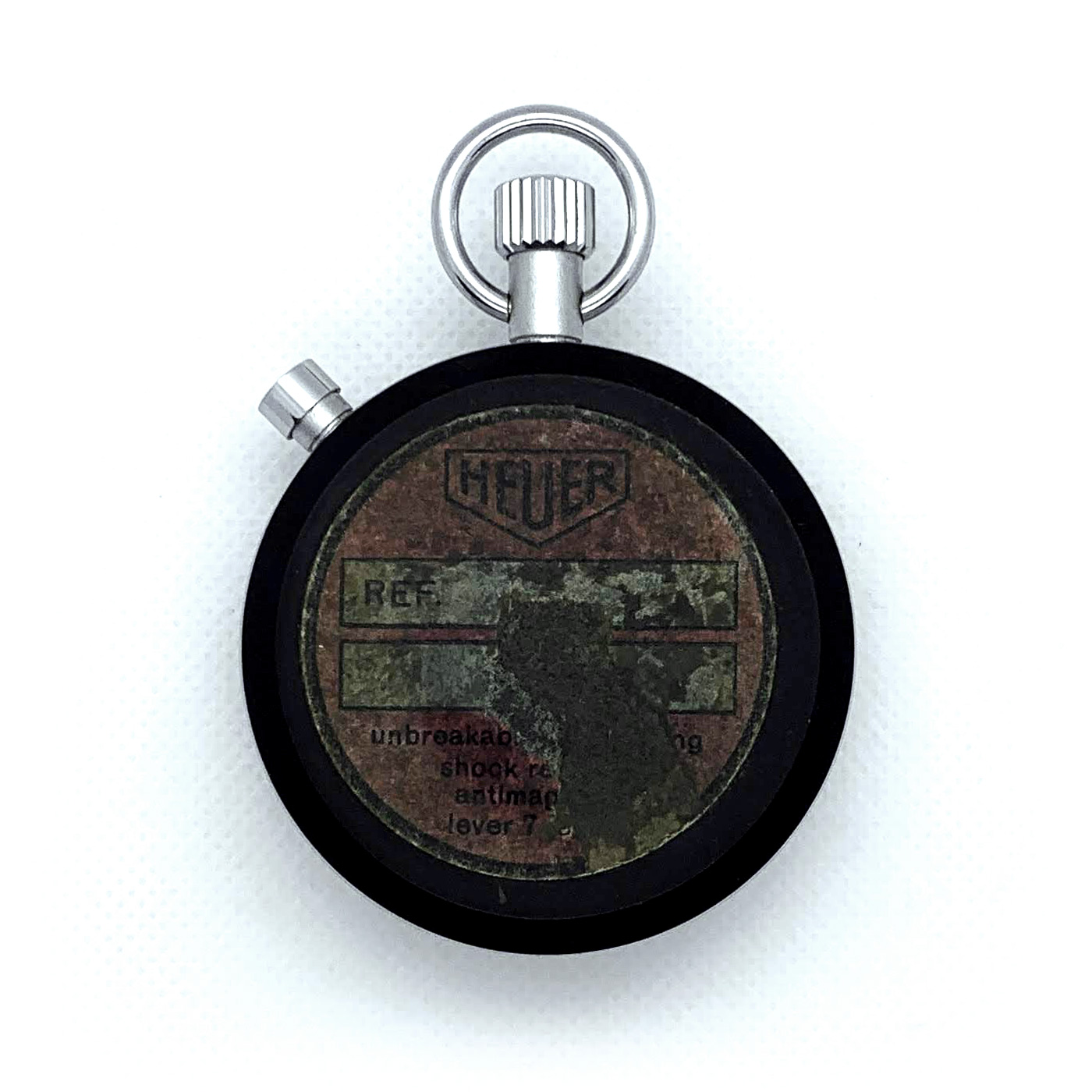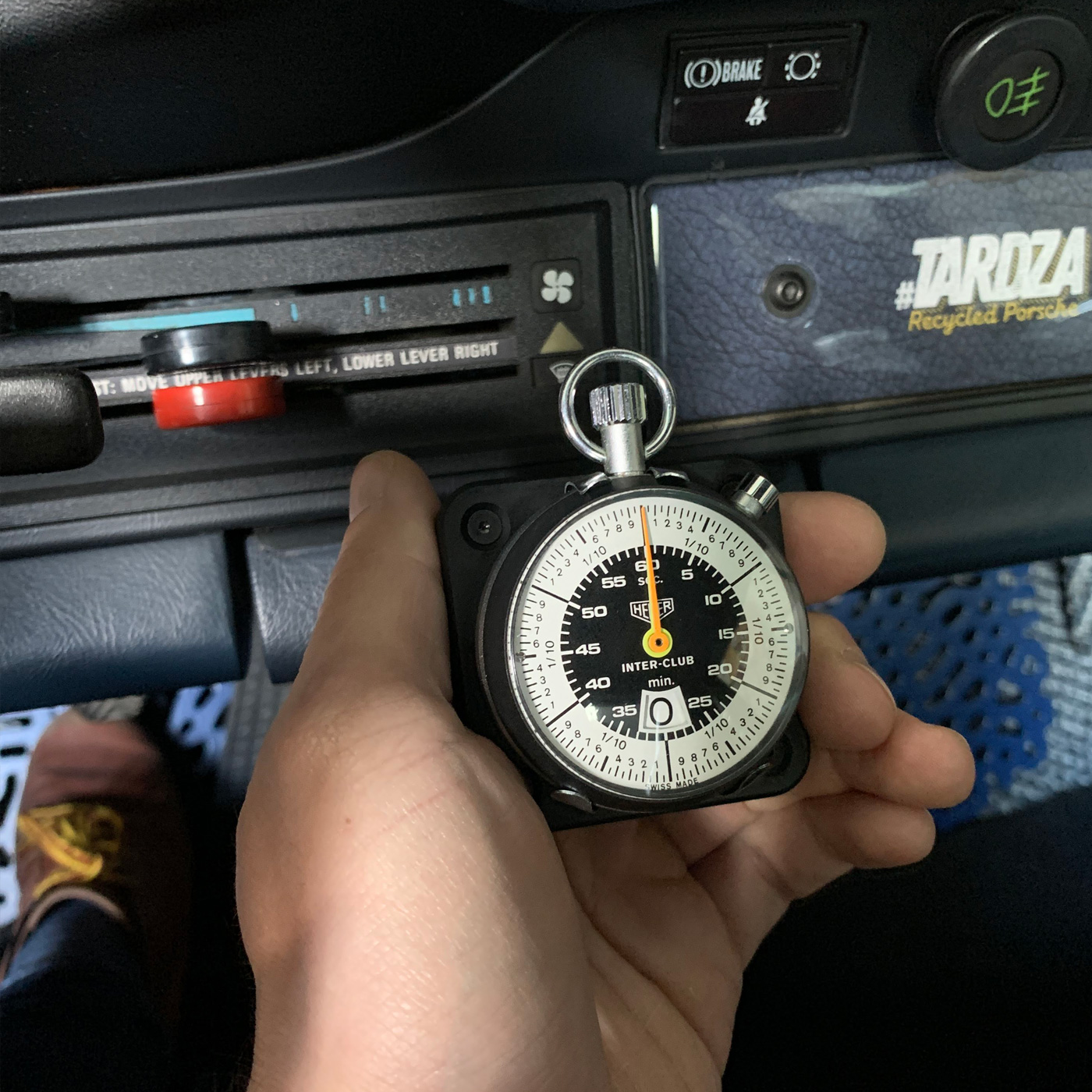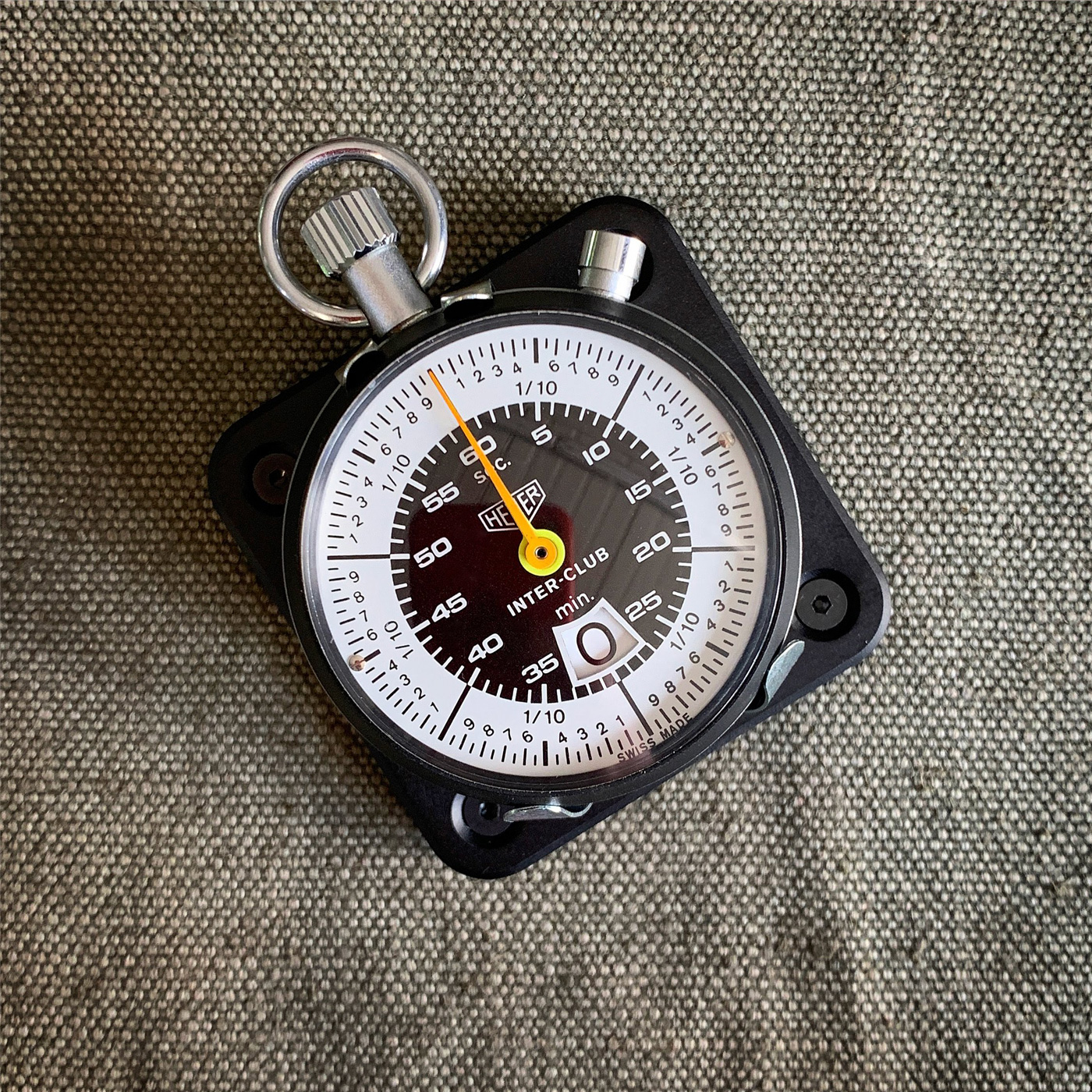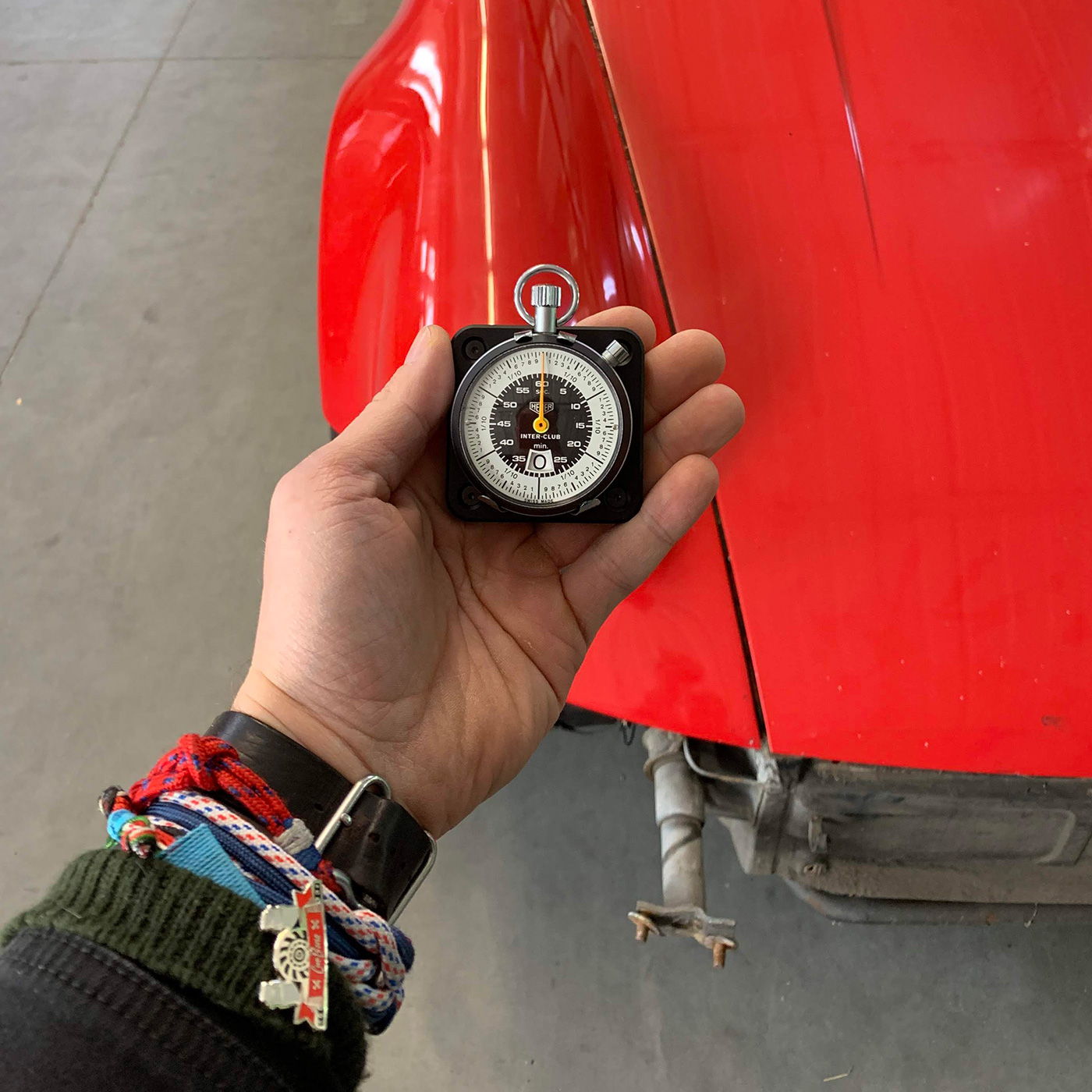 OUT OF STOCK
Out of stock
Vintage Heuer INTER-CLUB Ref.542.203 53mm stopwatch #1
€650.00 (excl. VAT)
An INTER-CLUB vintage Heuer stopwatch. A great addition to the vintage car. Super rare. Perfect condition. Right side trigger.
1/10 second recorder, 1 revolution in 6 seconds, central 0-60 register, jumping disc shows 0-12 minutes, 2 crown functions with time-out and locked return. Precision lever movement, 7 jevels. Shockprotected.
INTER-CLUB
The most legible 1/10 second stopwatch on the market
The legibility of this 1/10 second stopwatch is guaranteed by a patented system of HEUER. As the individual time units are separated, reading errors are almost impossible.
A central red sweep hand reads 1/10 seconds on the periphery of the dial. The distance between dial marks measures 2.5 mm or five times as much as on traditional stopwatch dials.
A central yellow hand indicates full seconds from 0-60.
Large numerals are used to show full minutes in a window at the bottom of the central register.
The sturdy precission lever movement is shockprotected and equipped with a micrometer adjusting device for the utmost in precission.
Ref.542.203
Diameter: 53mm
Year of production: 1976