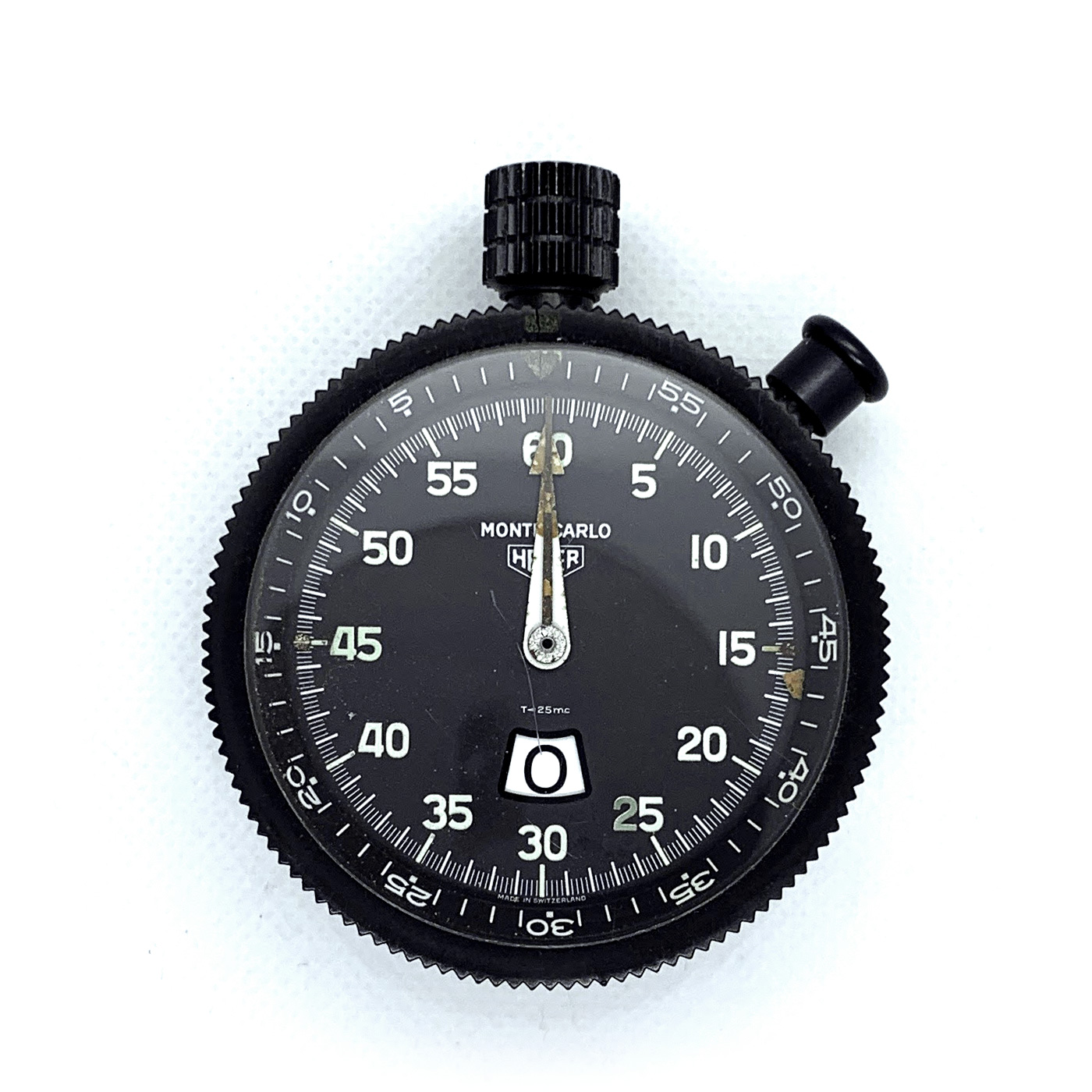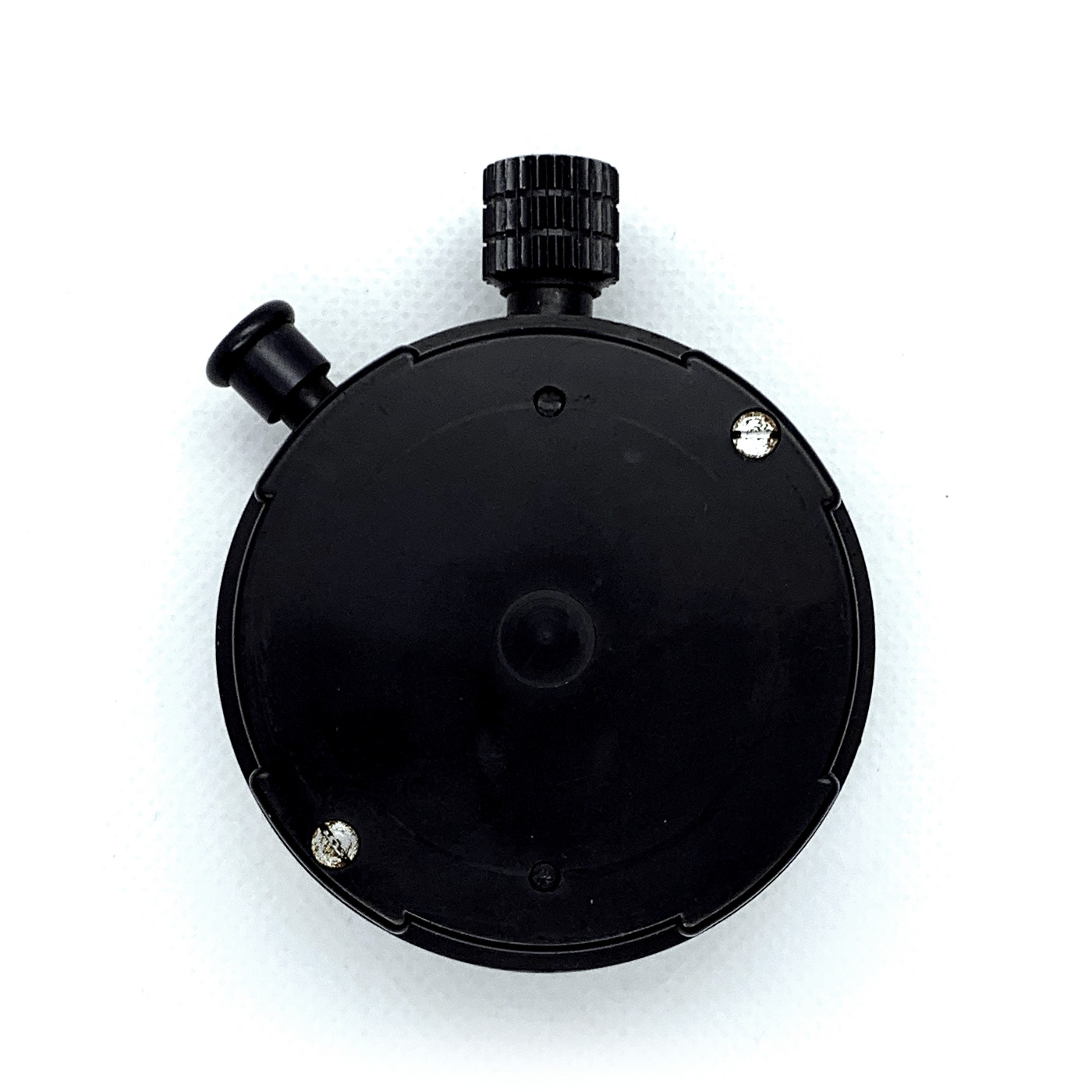 OUT OF STOCK
Out of stock
Vintage Heuer MONTE-CARLO Ref.542.801 58mm stopwatch #1
€750.00 (excl. VAT)
A MONTE-CARLO vintage Heuer stopwatch. A great addition to the vintage car. Very rare. Good condition. No backplate quick-release locking device. Right side trigger.
1/5 second recorder, large hand registers 0-60 minutes, jumping hour disc shows 0-12 hours, luminous dial and hands, 2 crown functions with time-out and locked return of hands and disc, turning bezel with reverse division 60-0. Precision lever movement, 7 jevels. Shockprotected.
High impact plastic case, attached to backplate by quick-release locking device.
Ref.542.801
Diameter: 58mm
Year of production: 1977