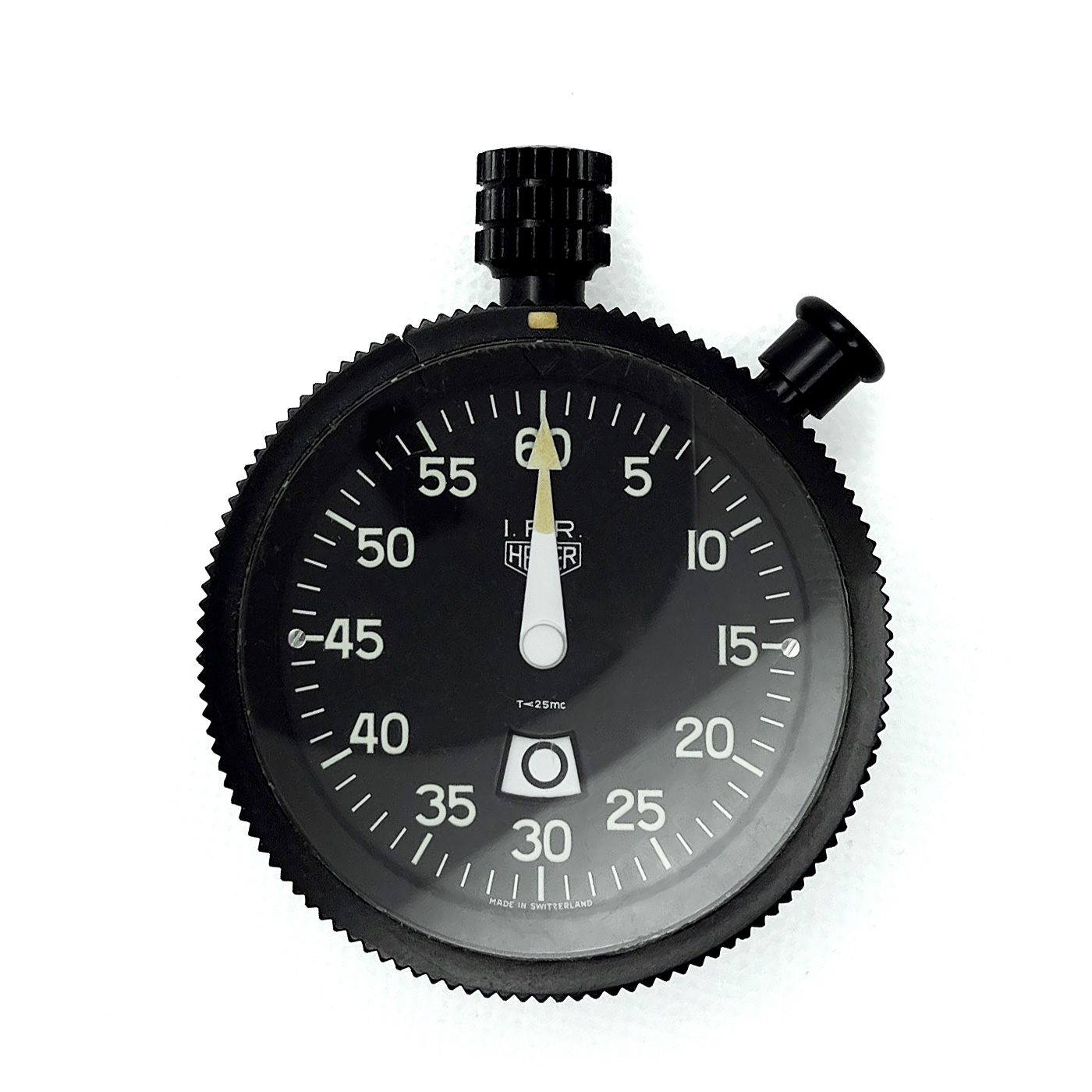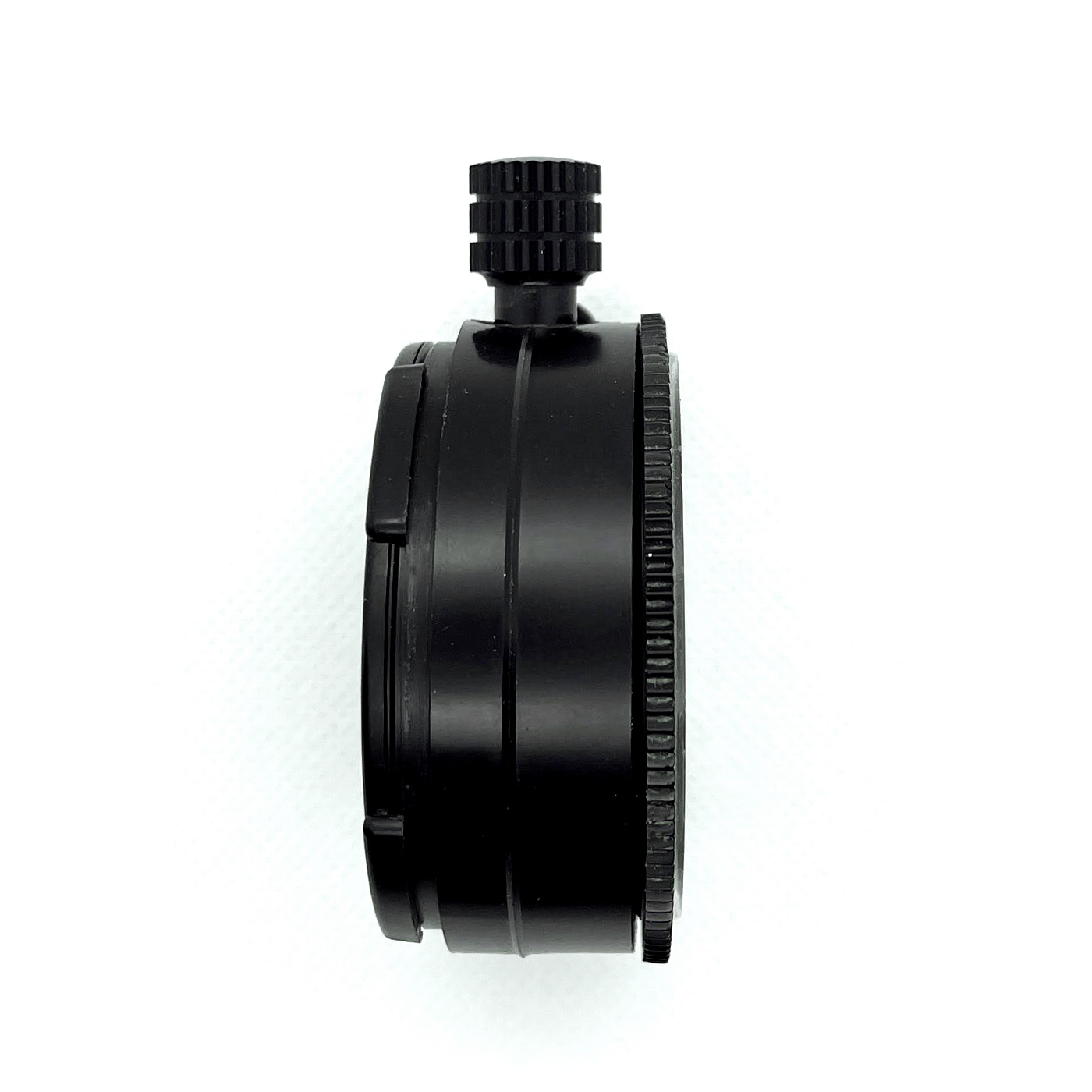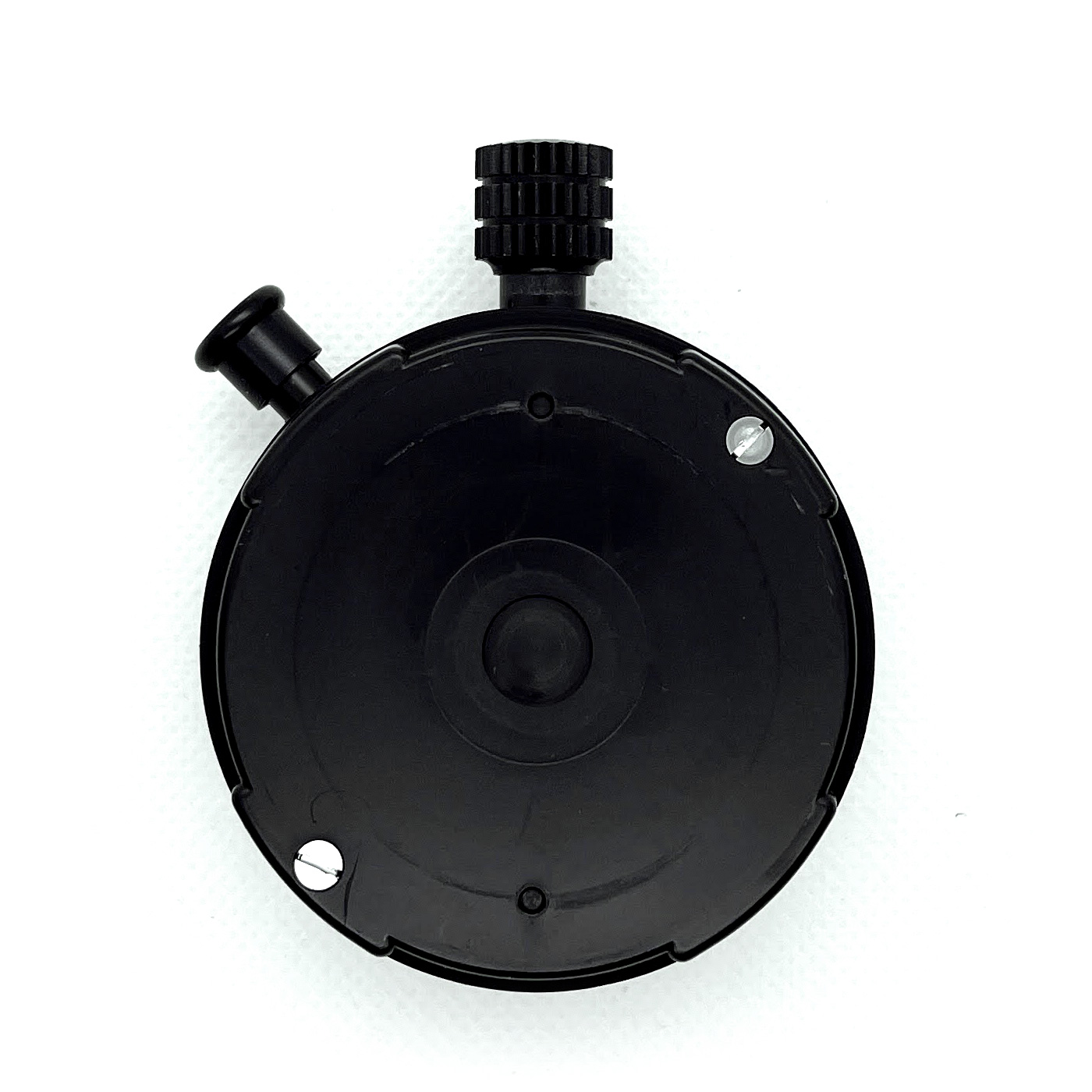 OUT OF STOCK
Out of stock
Vintage Heuer IFR Ref.542.838 58mm stopwatch #2
€1,200.00 (excl. VAT)
An IFR vintage Heuer stopwatch. A great addition to the vintage car. Very rare. Perfect condition. Right side trigger. No backplate.
Special dashboard stopwatch for flying IFR. Luminous dial with 60 seconds division. Turning bezel. Pointer to set in advance known IFR approach times. Jumping minute disc shows 0-12 minutes. Precision lever movement, 7 jevels. Shockprotected.
High impact plastic case, attached to backplate by quick-release locking device.
Ref.542.838
Diameter: 58mm
Year of production: 1976